The Dancer Who Taught Me How to Die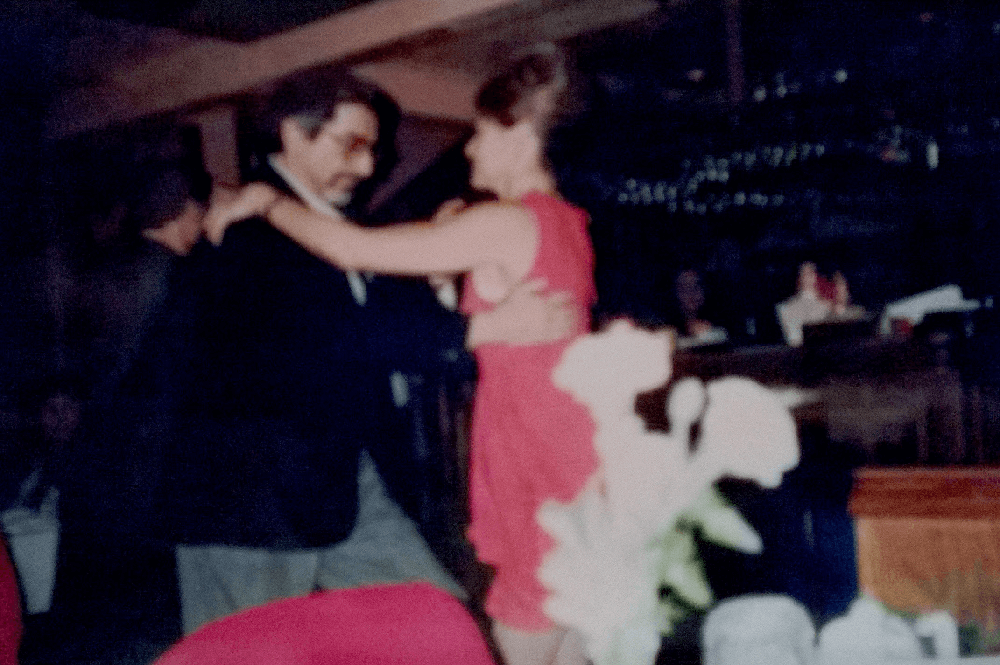 Maurice lay in bed, motionless. Except for his familiar smile that lit his face, he couldn't move. His intelligent brown eyes gazed at me. Talking took all his effort and left him breathless.
"Darlene-the-Dancer, how are you?" Air rasped between words as he struggled to speak. His former deep and cheerful voice was weak.
"I'm okay," I answered.
I remembered when he had first asked me to mambo at El Floridita. We used to dance there nearly every Monday night and Fridays at Sportsmen's Lodge. Maurice was a professional dancer. Though sixteen years my senior, he moved with quick, nimble precision, while maintaining perfect posture and timing.  As he whipped me around the room, our eyes locked—but for his darting glances at my bosom. He skillfully led me with a subtle touch of his hand on my back.

It was a challenge to keep up with him, and he'd usually correct my footwork and remind me to hold my frame erect. I didn't like his critique, but valued his pointers. I wondered why he put up with me, for he had partnered with famed choreographer Miranda Garrison, and had danced on stage and in film, including Mambo Kings and Dance with Me.
Looking at Maurice's wavy black hair and gaunt Semitic features, he reminded me of an Arab prince, definitely an aristocrat. And I had felt like a princess the night he taught me the Viennese Waltz in an empty Arthur Murray Studio, where he used to teach. We sailed around the room, doing crossovers and changing directions. I became Audrey Hepburn in My Fair Lady.
I was sad seeing my agile friend unable to move — a man who exuded joie de vivre.
"How are you managing?"
"I found my former secretary, Linda. She's been a wonderful help. She bathes me."
"That must be hard. Is it uncomfortable for you?"
"No, why should I feel uncomfortable?"
I was surprised, but didn't tell him, lest he take offense. I'd wrongly assumed that he would consider his incapacity to be humiliating. This was a man who was meticulous about his appearance and behavior. Maurice believed there was a correct response to every situation, and he had little tolerance for anyone who didn't meet his standards. He was always considerate and appropriate, because he was "raised right," he said, having gone to Yeshiva and studied Talmud. His brother was a celebrated rabbi in Canada. Maurice and I had often discussed morality. His mind was as lively as his feet, but we could never agree. He thought I was "too nice," and I thought him too harsh. We were both right.
"How's your autobiography coming?" I asked.
"Linda's been taking dictation, but I get tired."
Maurice told me stories that he was including in his memoir. He had had many escapades when he lived among jet setters in Alcapulco and appeared on the Johnny Carson Show to demonstrate inflatable couches he had designed and manufactured.
"Are you using your AeRobic-Rider?" he asked. "You have to keep up your exercise."
"Not as much as I'd like to," I answered. I was recovering from an injury, and he was determined that we dance together again. "My back is still too tight."
"That bike was a great find. I saw it in a thrift shop, a $350 exercise bike, and paid only $60 for it."
Shortly afterward, Maurice had developed pain in his shoulder and had difficultly lifting his right arm. I reassured him it was probably a pinched nerve. For the next six months, he went from doctor to doctor. When his symptoms spread to the other arm, he could no longer drive or cook. He was constantly on the phone, selling his immense collection of records, tapes, videos and art; hiring a housekeeper, a handyman, an aide, a driver; arranging with lawyers, doctors, and insurance companies; and clearing out the second bedroom should he need full-time help. All the ten years I had known him, he was planning to clean out his files and to one day write a screenplay of his adventurous life.
We regularly spoke on the phone.
"I'm in awe of the energetic, efficient way you're handling things," I told him.
"Well, I was an executive of a business."
I imagined how I would be: full of dread, regrets, sadness, and anxiety. I was amazed at how matter of fact Maurice was about his situation and declining condition.
"Aren't you depressed?" I asked.
"Why should I be depressed? I had a good life. When it's my time, I'm ready."
"Don't talk like that," I said. "You're going to get better, and we're going to go dancing."
I remembered the balmy summer night he took me to The Castaways, an outdoor hilltop restaurant. We danced beneath the stars and swaying palms to the Latin jazz of Pancho Sanchez. After my injury, I worried whether I'd be able to dance again, but Maurice reassured me that we would.
Six years before his illness, on my birthday at the dinner club, La Masia, he had arrived beforehand and surprised me by decorating the table with balloons, crepe paper and flowers. In the center, was a rose-covered cake he'd brought. Standing upright were the words, Happy Birthday. I danced with friends, and together we'd mambo, cha-cha and rumba.
My mother was there, watching us. She later surprised me.
"I see the way he looks at you, Darlene. He's in love with you."
I was oblivious. "No. We're just friends," I had replied.
Walking had become difficult for Maurice.
"Time is running out," he confided stoically. "I have ALS. I don't want word to get around. Don't tell anyone."
"Are you frightened?" I asked.
"No. Whatever is in God's plan is not up to me. I just want to be as comfortable as possible."
I realized I hadn't really known Maurice and envied his faith. It was rock solid. All along I'd thought him rigid and not particularly spiritual, but a staunch Jew — "staunch," rather than devout, because he was neither orthodox, nor a frequent worshiper — until his last year when he regularly attended Friday Chabbad services. Nevertheless, he always lauded the merits of Judaism as the mother of all religion and frequently tried to convert me from my wayward Buddhist and yoga practices.
With a nod, Maurice motioned that he wanted some water from his nightstand. I held a Flexi-straw to his mouth. He looked at me with eyes soft, as if to say something he couldn't.
I leaned over to kiss him goodbye. His lips were tender and sensual, but I held back.
"You know, my penis still works," he joked.
Sexual banter was as close as we ever got.
About dancing, Maurice taught me a lot, but even more about dying.
© 2019 Darlene Lancer