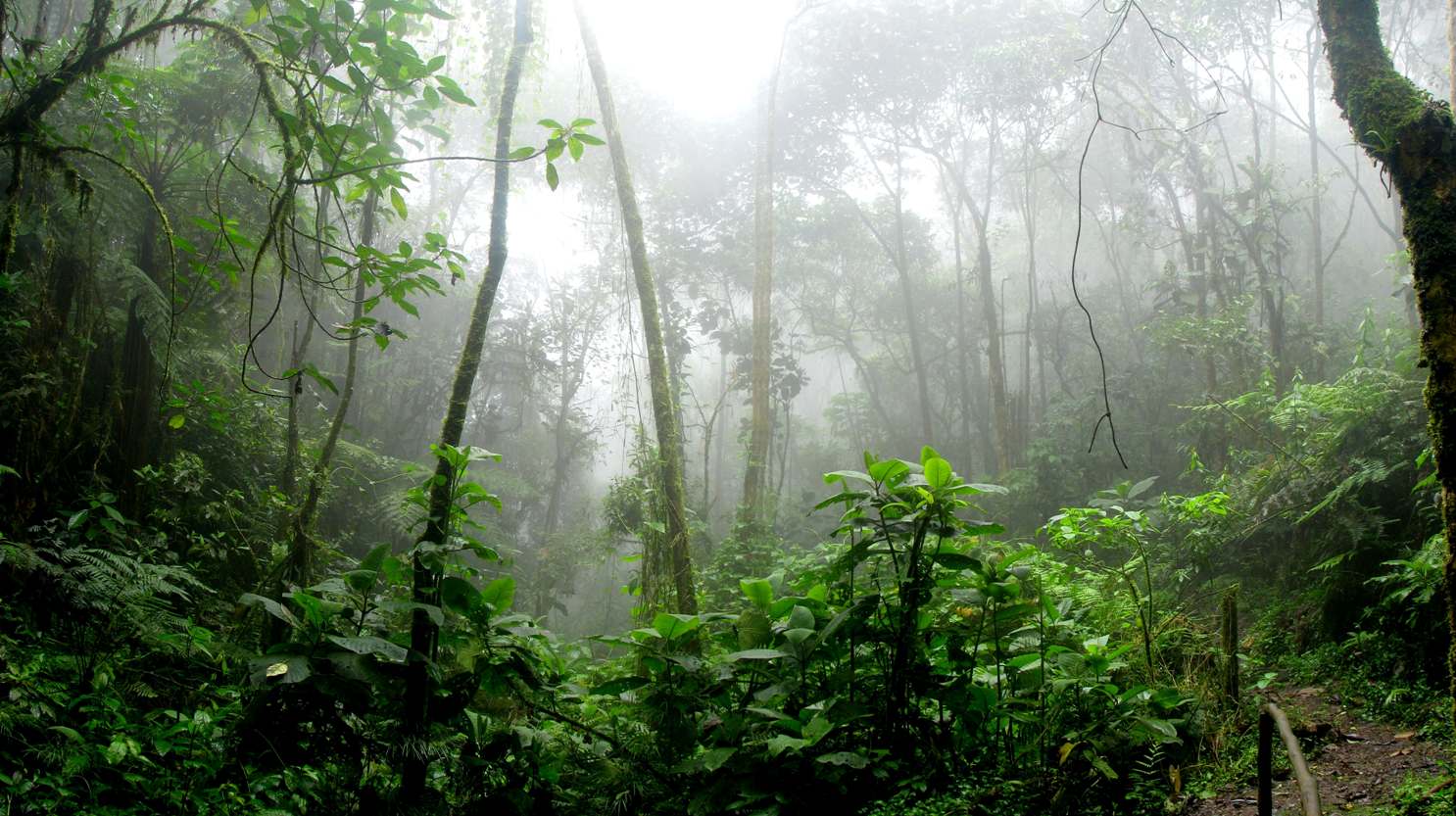 I climbed down from the single-engine plane and stepped onto the rich Amazon soil on the outskirts of Puerto Maldonado in southeast Peru, an hour's flight from Cusco. My rainforest adventure would far surpass the Incan ruins I'd just visited at Machu Picchu.
In the one-room airport, a representative from the health department immediately ordered all the passengers to roll up our sleeves to inoculate everyone from a deadly, river fever rampant that summer. A dozen of us drove in two taxis along dirt roads through the town of several blocks to a wooden plank that served as the dock along River Tambopata, an Amazon tributary.
The greenish-brown river was a few hundred yards across, lined by grasses on both sides, looking neither like a jungle nor a rainforest. Under overcast skies, we sat on our suitcases for over an hour waiting to board a small boat that would take us four hours upstream to Explorer's Inn of the Tambopata Research Center for the weekend.
"The Tambopa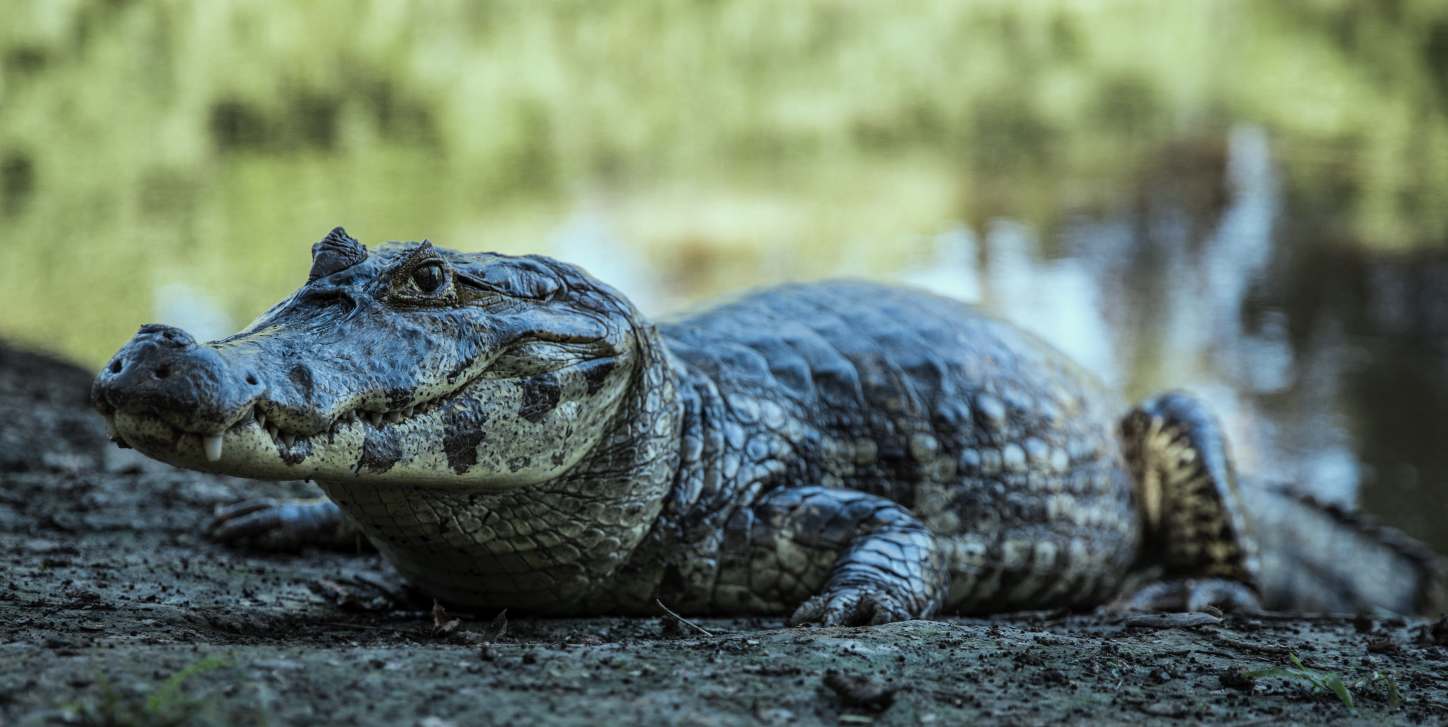 ta," explained the driver, yelling over the churning engine, "is plentiful with fish, including piranha."  He pointed out the swooping black Skimmer, so named because it skims along the surface. If we were lucky, we might see a kingfisher or macaw at the forest's edge. I sat up front with the wet wind blowing in my face, just long enough to glimpse a black caiman lying on the shore. By nightfall, we arrived at the dimly lit lodge. A few oil lamps and a flashlight shined the way to my cabin, where I unsuccessfully tried to light a small candle with damp matches.


Just before dawn, a clamoring clan of birds on the other side of my straw ceiling squawked as if having a feeding frenzy over my head. Next, a single bird sounded revelee that mimicked the high-pitched zapping of a cartoon, alien, laser gun. The bird must have been at least a foot tall from the size of its voice.  Howler monkeys and whistling and chirping chorused in the background.
The cabin was dark, but I was able to light my candle to brush my teeth. I'd wait until afternoon sunrays entered through a tiny window to shower in the cold water.
I groped around for my Cutter's mosquito repellent and doused my body. Then, to cover every inch of skin from unseen predators, I put on long socks, pants, boots, a long-sleeved shirt, and a bandana to protect my neck.  I dressed hastily to join a morning excursion into the forest.
Once outside, sunlight revealed what night had hidden. A half-dozen, thatched-roofed, wood bungalows connected by gravel paths encircled a large manicured lawn. Behind the cabins lay the jungle, tall and dense.
I hurried to the dining hall for breakfast, where I met our guide, Mike, a naturalist and visiting research student from England who lived at the lodge.  He outfitted us with high waterproof boots that were mandatory to maneuver through the muddy mulch covering the forest floor. While we booted up, Mike explained that the Tambopata reserve is about 75 square miles. For its size, it has the world's greatest diversity of wildlife due to the convergence of three important ecosystems, the lowland rainforest, the savannah, and the foothills of the Andes. There are six hundred species of birds, twelve hundred species of butterflies, many mammals, such as otters, nine species of monkeys, ocelots, peccary, bushdog, brocket deer, porcupines, and less frequently spotted anteaters, sloths, tapirs, pumas, and jaguars.
For the past year, my hip had been bothering me from a yoga injury, so I asked Mike about the duration of our trek and learned that we'd be walking for about seven hours.
"I'm not up to such a strenuous walk. I can only walk about twenty minutes."
"When you're tired, just turn around and follow the trail back to the lodge."
That suited me fine. Off we went into the green curtain that surrounded the camp.
The air trembled, thick with humidity.  Bird calls grew faint the deeper we went, replaced with a silence that vibrated from the hum of invisible insects, busily devouring plants and waste and building gigantic nests – an anthill up to my waist.  I was bathed in an ocean of life.  There were 149 varieties of dragonflies alone, and more ant species on one tree here than in all of Britain.
Mike explained the interconnectivity of every living plant and insect.  Vines fed off of trees, which lured insects to defend them, while the woodpecker taking his morning meal aided the host in which it dwelled.  The ant tree was protected by poison ants big as toenails and provided the perfect stake to which natives once tied their enemies.  Hostile Indians were said to still roam the jungle.
There was another unseen battle – one for light and shade. We unwittingly participated in this drama, because our path had allowed more daylight, altering complex growth patterns.
Occasionally, I heard a monkey hoot. I'd expected to see monkeys and parrots, but the tree dwellers nested nearer the light, a hundred feet high in the umbrella canopy over our heads. Ninety percent of the forest's species lived in the canopy, which sheltered the flora beneath.  Fifty different mushrooms abounded, some as tiny as pinheads, others the size of watermelons.
I asked Mike what kind of bird made the racket that had awakened me. "Oh, those are bats," he answered casually.  "They nest in the eaves of the cabin roofs."
I was enthralled by his knowledge and didn't want to leave, but thought I should before I started to tire. I turned around and headed back. Gradually, the voices of the others faded into the din of the jungle and silence pervaded.
Was I glad I had left the group! With no sign of humanity, I became part of the forest. I negotiated each step with care, placing my foot to avoid a mud puddle or branch crossing the narrow path.  Every few yards, I stopped to soak in the wonderment of the moment. A black-and-yellow butterfly, twice as large as any I'd seen, landed to my right. Then, a plum-sized bumblebee swirled around me. I didn't move and waited. To my relief, it flew off, and I joyously continued on my adventure.
About ten minutes later, I heard a loud thump, thump, and rustle of leaves, as if something very heavy were running through the forest. My first thought was a puma, then savage Indians, but the sound was too heavy, like a rhino. I feared it might be a tapir, larger than a wild boar, some the size of a bull, and dangerous. I froze.
Again, thump, thump – a crackling of branches. It must have been huge to make so much noise. I listened for its breath. Did that gigantic snout smell me – as prey?
I was defenseless. Surely it could outrun me. I looked for a tree to climb. More branches and leaves thrashing . . . then, fainter, then . . . quiet.
The beast was gone. Slowly, I proceeded. Soon I could see light through the trees and walked into the opening of the camp.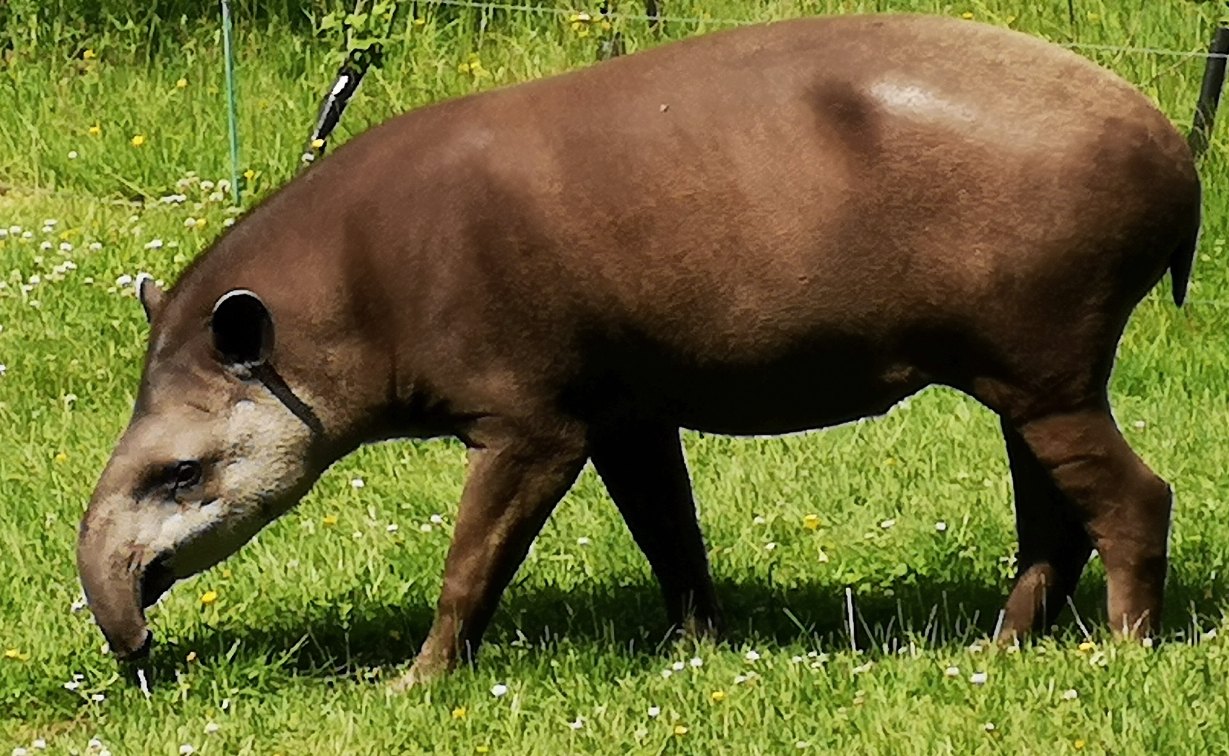 I headed for the main lodge to find out what I'd heard.  There I found a photo of a tapir hanging on the wall, with a large snout and gigantic teeth. I later learned that the pressure of their bite can range up to 400 pounds.
I looked up at the clock and was astounded. I'd been gone three hours, and my hip hadn't hurt one bit – nor the next day. In fact, I was totally pain-free the entire weekend.
I rejoined my brother Richard in Lima, where he was teaching at the University. A dingy, gray sky hung over the capital. The dead air smelled of diesel exhaust and dust.
Outside the business center, trash littered the streets and many buildings were bombed out, or abandoned midway through repair.
As soon as I arrived at my brother's apartment, I peeled off my grungy clothes for a long, hot shower – a relief, after three days with no electricity, cold showers, and dressing in darkness. As I toweled off, feeling refreshed and clean, I thought I'd like to have stayed much longer, . . . until I looked down. Shocked, I screamed. My entire torso and thighs were covered with small red bumps, like chicken pox. I hadn't felt one bite.
I cringed at the thought of bugs crawling through my clothes at night, or, worse, parasites inside me. I'd been so careful to keep covered. I didn't know how they got me. I worried whether that they were poisonous or if I'd contracted a disease. Richard reassured me that they would fade in time. Probably, I was too squeamish for the jungle.
The next day, I toured the coast, visiting colonies of flamingos and sea lions.  When I returned to Lima, my hip began to ache. Two days later, back home in L.A., all the pain returned.
I was never certain why it had disappeared for that brief weekend in the rainforest. I suspected it was the palpable life force that I'd inhaled with each breath.
Copyright 2009, Darlene Lancer