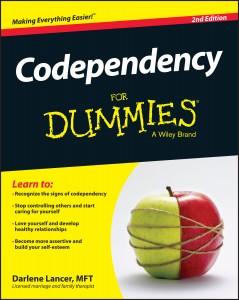 Recommended over Codependent No More Beattie August 26, 2015 By Dhishan
I love this book. This was recommended by my therapist, along with the book Codependent No More. I would recommend this book over the later mainly because. . .this book address why we are codependent in the first place and sets in hope by providing the alternative better ways to be which we are completely unaware of. This book gave me language to understand what was happening and . . . gave a new hope when I had hit rock bottom with my first breakup from a long-term relationship.

Life-changing !!!!!! 19 September 2016 By Amazon Customer (UK)
This book is the best one I have ever bought…it has been life-saving and I would advise anyone with low confidence or self-esteem to buy it. It is an investment for your future well-being and is a very useful tool for day-to-day managing your peace.

Wow. May 11, 2015, By Katie
Wow. I think this book may have just changed my life…reading this book was like being hit between the eyes. Highly recommend for anyone who has ever suffered low self-esteem and always loses themselves in relationships … and bereft when they're over, even if they weren't the right person. This book will teach you how to trust yourself, cope, let go and be happy to be your true authentic self, with or without a romantic relationship. Gives plenty of practical tips and exercises.

Very good book, for men or women. May 13, 2018 By Mark Strickland
This book helped me where "Codependents Anonymous" AKA "CoDA" and other 12-step programs just couldn't. 12-step programs work for some people, books for others. 2 BIG thumbs up!

Highly Recommend,  June 18, 2022 By Nelda Sanchez
Helped my find the inner strength within myself. I highly recommend this 10 stars!!

A life-transforming book! October 30, 2021 By Gerardo Velazquez
I had the pleasure to meet Darlene many years ago in couples therapy and she is amazing as therapist as she is as a writer. The depth of her knowledge and personal experience with codependency is beautifully described in this book in a very clarifying, profound and life transforming way. I highly recommend to anyone desiring to learn more about codependency and/or willing to go the extra mile to recover from it.

Darlene Lancer's book has been instrumental to my recovery September 14, 2016 By Helena
Darlene Lancer's book has been instrumental to my recovery from codependency. It has also helped me with my breakup from an abusive narcissist.

Reading Codependency for Dummies for the second time, March 31, 2016, By Dawn Nudo
I am reading Codependency for Dummies for the second time, and I have downloaded it on my phone to have it with me all the time. I am very active in Nar-Anon. This book has been an eye-opener to our members.

Brilliant Book. March 29, 2021, By Vanessa
This book is brilliant — it explains everything you need to know about codependency from start to finish. If you buy only one book to help you understand and manage codependency, make it this one. I wish I'd found it at the beginning of my healing journey two years ago, but at least I've found it now. Happiness and healing to all of you — you deserve it.

The single best book on codependency out there! 8 Aug. 2016 By Mags (UK)
I cannot emphasize enough how grateful I am to have come across this book. Darlene writes with a profound sense of understanding, illuminating clarity and plenty of compassion. There are plenty of practical tips and exercises. Darlene's book has given me hope that recovery is possible and has provided a structured, step-by-step solution, which was exactly what I have been looking for. This book offers life-changing insights. I cannot recommend it highly enough.

This book is amazing. Easy to read and understand 2 Mar. 2016 By Tracy Egerton (UK)
This book is amazing. Easy to read and understand. I highly recommend it for anyone who is or has had to live with an addict. The most helpful book I've found out there.

Without a Doubt the Best Codependency Book August 30, 2017 By Lisa
This is the BEST codependency book. I couldn't relate to a lot of other books because no one in my family drank alcohol or took drugs. However, my childhood was full of narcissists, psychopaths and codependents. I like this book also because it gives you actual tips you can use. So many other books…open all these wounds and you are just stuck there vulnerable and open. But this book gives you some practical tips that can make you feel grounded again.

One of the most influential learning tools out there for understanding Codependent tendencies in ALL of your relationships…June 20, 2018 By C. Roy
This book has been instrumental to my life shifting more towards healthful autonomy. I have known for many years now about codependency via Melody Beattie's book…however the many modalities of teaching via a Dummies book has truly brought my awareness to a level of transformation. One that I am grateful for and immensely happy about…cannot say enough about how this book will forever be my go-to as I navigate my life towards a different way of being.

The best book addressing codependency, November 27, 2017 By Gary Nelson
The best book addressing codependency, its symptoms, causes, and treatment. Darlene Lancer is a gifted writer who speaks to the heart of the issue, and provides clear advice giving hope to the reader. I, like others, feel like she wrote this book for me.

Five Stars, February 19, 2015 By Greg Hsu
This book is an invaluable tool from which anyone can benefit. I am a counselor and it is by far the best resource I have ever found on this complex subject.

This book was highly recommended November 6, 2016 By Betsy Lauren
I've read several books on this topic and didn't think there could be one more with any new information. Boy, was I wrong! This book was highly recommended so I decided to give it a try. It is comprehensive with explanations as well as solutions.

Amazing insight!! November 29, 2021 By Mike A.
I loved how this book was written….very easy reading and very eye-opening. If you are struggling in any area if your life….start here to begin the healing journey. Highly recommended!!!

Highly Recommend this book,
January 28, 2018 By Mary Ann
Highly recommend this book for anyone who does too much for everyone else!

More in-depth and complete than other books, Feb. 25, 2022 By Amazon Customer
I have read other books on the subject, including the CODA blue book, but…this book provides intricate detail and insight to better understand the condition. There are also many helpful exercises designed to allow you to turn the corner away from codependence.

Great! June 20, 2014 By Danya
Over halfway thru the book and it's been life-changing!! Been a great resource and very well written! Good choice!

Life Changer, July 31, 2017 By Molly
I felt like I was healing and growing stronger with every page read. As I changed my behavior, my spouse's behavior changed for the better too! There are other Codependency books out there, but my experience is that this one is the most comprehensive while also being the easiest to immediately put into practice.

A Profoundly Life Changing Book, January 30, 2018 By Christina Johnson
This book significantly changed my life. I needed it at a time where I was struggling with depression . . . I honestly think everyone should read this book. Even if you don't think the issues are with you, you might be surprised. There is SO MUCH freedom on the other side, and Dr. Lancer's well-researched knowledge will help you get there. This may be one of the biggest and best investments you ever make in your life. It certainly was in mine.

Highly recommend reading this book, October 11, 2015 By Daphne
If you are in hurtful relationships, not have a good relationship with your mother, abusive relationships, I encourage you to read this book. It will put many things from your life into perspective.

Five Stars, February 2, 2015 By Anthony
Darlene Lancer has done a very outstanding job on writing this book. The very best book I have ever read on the subject of codependency. Darlene has a way of writing that gets directly to the point and she has such a gentle way of speaking to the reader through her writing. She is a wonderful author, and I can't wait to read her other books as well.

Profound Book. A MUST Read! February 11, 2018 By Jackson Hankson
As a recovering codependent I would give Darlene's book 10 stars if it were possible. To me, this book is profound. It is a masterpiece on the subject, in my opinion. Darlene took me on a journey through her book. Though I've done intense child within work for years, her words helped me relive parts of my past that needed to be healed at the next level. It is very well written and easy to read. I highly recommend this book if you have any codependency traits! Jackson Hanks, lawyer and author of A Survivor's Surrender – Healing One Layer at a Time

Excellent Sept. 30, 2018 By Suzanne Hill
My life has greatly improved with the help of this book. If you grew up being the people-pleaser in your family it will help you too.

Absolutely brilliant By Anonymous
Absolutely brilliant. Started working on myself straight away. If you have codependency issues this is the book for you.

Outstanding! February 3, 2017 By Joanne Rose
This book is outstanding! An absolute must-have for anyone needing to understand what codependency is and begin their recovery. It brought me immense comfort.

Excellent, thorough, and insightful. . . July 16, 2015 By Adam E
I'm *SO* pleased that I picked Codependency for Dummies as it is a comprehensive overview of codependency. It's well-written and straightforward and clear. I now feel that I have what I was missing–a clear idea of what codependency is. The Dummies format makes it accessible and also perfect as a night-table book or as a reference. At the same time, I was very pleasantly surprised at the its depth and thoroughness.

  Wow August 21, 2015, By Margaret Connor
Just simply the most eye opening, amazing source of self help/knowledge I've ever encountered. It is my new best friend.

This for me is the seminal book on codependency October 31, 2017 By Lady Murasaki
This for me is the seminal book on codependency and recovery. It's at once dense but accessible, and with so much dimension, it bears repeated reading as one moves through recovery and life. The author is knowledgeable and friendly, but has the kind of confident voice you can trust. If you read one book on codependency, I really think this is the one…There is something here for everyone.

Five Stars, November 9, 2015
Loved it!!

Five Stars, June 28, 2017 By Amazon Customer
BEST BOOK EVER.

Amazing book on all accounts, December 4, 2014 By Mark Walker
Amazing book on all accounts. Just finished and already the changes to all aspects of my life are truly dramatic, and that's just by merely being aware of what's really been going on over the years, and then taking a few baby steps in the right direction. I'm now so looking forward to tomorrow, and the next day and the next. It's amazing how your thought process is anticipated at every step of the way. Every time the inner critic proposes a qualm or questions a concept, the doubt is dealt with directly and concisely in the following paragraph or chapter. For those of you who have spent the years reading one self-help book after another and never really finding lasting solutions, I'd recommend you give this book a go as you just might be surprised that it applies to you like no other.

Very Helpful, July 1, 2018 By Amazon Customer
I feel so fortunate to have found this book! It is easy to understand and extraordinarily helpful. Darlene is able to articulate and explain troubling life-long patterns that I had a vague awareness of, but not ability to handle. I feel it has the potential to be life changing for so many people.

Great book June 28, 2018 By Mark Beaird (therapist)
I recommend it to my clients.

Fantastic resource July 8, 2017 By Susan
Thank you to the author! This book is eye-opening, extremely helpful with great application points.

A useful tool on your path to recovery from codependency Oct. 25, 2019 By Verified Customer
Codependency for Dummies was an essential step in my recovery from codependency…This book includes how to set boundaries, inner child work, letting go and nonattachment, developing self esteem, and how to find support from others…I have gained lots of self-confidence and depend less on others for my emotional well-being.

Life changing! 10 ⭐'s – Stop saving other people! It's time to save yourself! April 16, 2023 By Tulips
This book is amazingly thorough and provides so many insights! I read the whole book and am now reading it a second time! There is an abundance of useful exercises to help you connect with your inner child and to build your self-esteem. The book goes beyond general self-help tips like how to deal with anxiety and depression. Darlene Lancer gets into specific issues of shame, guilt, denial, people-pleasing, and low self-esteem. I felt like I was reading the story of my life in the pages of this book, as well as a roadmap to help me walk myself out of the self-destructive behaviors that have informed my life so f

Great "how to" escape codependency. April 20, 2022, By Gail O'Malley
Perfect explanations and solutions for codependency. Antidote if you live with a narcissist.

Thorough awesome read April 3, 2019 By Verified Customer
I loved how thorough this book was. I don't think there's any need to read other books on this because it's so comprehensive and easy to understand. You'll find out that at the root of every neurosis, is codependency, which is caused by a lack of self love due to trauma.

Very good book. February 12, 2016 By Amazon Customer
Very good book. Full of lots of important information. I am learning a lot and also discovering a lot. Thank you!!

Finally something positive. A weight off my shoulders! October 22, 2015 By Rectors13
Very clear and straight forward. This shows the complexity of this issue and the various levels that a person can experience. Compared to other books I have read on codependency, this one leaves the reader with a positive attitude towards improving his or her situation instead of virtually condemning one to a lousy, unhappy and relatively short life like other books do. The author is very clear about where codependency and … points out how a person can deal with it in positive ways that get results. This was a weight lifted off my shoulders.

Useful for anyone wondering if they may be codependent March 11, 2016, By J Smith
Easy to understand. Checklists to help identify areas to discuss/work on. Good for anyone. Also helpful for therapists to use in helping clients identify and work on the change they may be seeking.

She communicates great wisdom with clarity and simplicity Sept. 3, 2016 By Amazon Customer
Darlene Lancer is a gifted writer. She communicates great wisdom with clarity and simplicity.

Five Stars, July 5, 2015 By Susie Griffin
Highly recommend it! Written so lay people can read it yet professionals can respect it.

Clear, structured and life-changing, July 15, 2015 By Dora
An excellent book! Clearly structured and with valuable advice on how to better understand yourself and what you can do now with this knowledge. The well-arranged tables and checklists are very helpful. Insightful and touching, yet to the point – no unnecessary verbiage. The author knows what she is talking about and vividly differentiates the many different forms of codependency. Recommended for everyone who wants to boldly reflect and change their lives. Anyone who is using this book can be found on the path of inner freedom.

A must-read for anybody interested in really understanding the source of relationship problems. March 11, 2015 By C. Rooney
Darlene speaks with a voice of authority as one who is well versed in the field and also with the voice of compassion as one who has surmounted her own challenges…[this book]has been the catalyst for some serious breakthroughs in awareness for me personally and it is slowly but surely changing the way I relate to others. I now have a clearer grasp of the concept of interpersonal boundaries and the difference between boundaries and barriers. I no longer am the dumping ground of the universe for other peoples dramas, traumas and unresolved projections. I am taking more time to focus on my needs, wants and desires. I no longer feel I have to jump right in and fix the problems of the world while simultaneously abandoning myself. . . You are no longer a slave to another persons reality and you can start living your own.

Life-Changing. April 9, 2021 By HolyCat
Very helpful personally. The author is very educational and inspirational.

Profound tool, January 21, 2020 By Vicki
I follow Darlene Lancer on Facebook and am greatly helped by her posts. I read a little of this book every day and am finding so much freedom in understanding the "why's" to the way I feel and think. It is helping with everyday relationships in a gentle way as I apply what I am learning. This book is like having a personal counselor whenever I choose. Thank you Darlene Lancer. This book is improving my quality of the life inside my head!

But this book is a great primer on the condition, December 30, 2014 By Dan Starkey
Codependency is not named well. Unless a shrink tells you, you would have no idea. But this book is a great primer on the condition, and how we get this way. Best of all, it's a guidebook. How do I get OUT of this hole I dug for myself?

Five Stars February 3, 2016, By Tammy Gagnon
Love this book.

Exceptionally well written and thorough March 27, 2017 By Reader
Exceptionally well written and thorough. Written from an addiction and non-addiction point of view.

The Truth is not always Comfortable September 8, 2015 By Lewis M. Brinin
This is a powerful book! It tagged the root causes of problems I have had since I was young. Problems I had even ceased to be aware of. I just thought was getting a bit crusty at the age 63 but this book revealed the actual causes of my social phobic problems. Its eye opening and not necessarily in a comfortable way but a necessary way and I would recommend it to anyone.

A helpful first step on the road to recovery! December 19, 2016 By ERN
The author has presented a very clear description of what codependency is and isn't. . . [This book] is a compassionate understanding of why people develop codependent behaviors, but also holds them accountable for their current behaviors that lead to unsatisfying relationships. It also presents skills and a "plan" on how to break the cycle of codependency while still maintaining respect and compassion for other people in our lives. Learning to take care of oneself first and foremost does not require cutting people off or becoming cold-hearted as some ignorant people might suggest. It does require listening well to oneself and to others to make thoughtful decisions, rather than ingrained reactive ones, about how to act.

 The quality life cook book April 6, 2017, By Black Winged Angel
I highly recommend Codependency for Dummies. I have complex PTSD. Over a period of years, I have read many books, articles and taken classes regarding the various subjects that affect psychological/emotional healing, trauma, self-development… I can't say enough about this book. It is very comprehensive and extremely resourceful. I am so thankful; with the help of Codependency for Dummies and consistently applying the information therein I do not have to live my life as a slave to a way of thinking and feeling that prohibits me from experiencing my healthiest self, capable and confidently living life to the fullest. This book hugs my brain and heart with empowering messages and exercises that assist my process for how I may love and respect myself and as a result, righteously and healthfully love and respect the world around me.

Helpful, August 16, 2013 By Marilyn Dominy (Moab, Utah)
I have bought this book for four different people and they all love it and feel like it may do them some good.

Wonderful book!, December 2, 2013 By Tiina Suomalainen
This book changed my life! I recommend it to everyone. Easy to understand and really easy instructions to recover from codependency.

Incredible book!, February 2, 2014 By Anastasiya
Great book! Will help you to sort your head out! Will help you to understand your inner and guide you to a happier life!

Life-changing, September 21, 2014 By Amy (Virginia)
This very well may be the most important book I have read. It was life changing for me. Does that sound too dramatic? I felt as though Ms. Lancer had been following me and my family around with a clipboard observing our behavior. I never thought of my self as codependent, but recognize now I have been extremely codependent. I repressed any difficult feelings I had, not even knowing that I was repressing them. My communication with my spouse and children has been detrimental to out family. We are all quite reactive and despite having been in therapy for years, have not made any real strides in conflict resolution. Codependency for Dummies gives the tools to establish effective communication. It is empowering and hopeful. Buy this book- it may change your life for the better too.

Single Most Important Self Help Book I've Read, September 17, 2014 By Amazon Customer (Arizona)
Single most enlightening book I've read. I've always thought it was "others" – I have been in some hard relationships… What I didn't know is that I was hiding a bunch of dysfunction in my own thoughts and behavior–and actually matching their manipulation in my own way.
This book has helped me so much that I cannot even begin to tell you. Just turning the focus onto myself and practicing non-attachment has changed my life considerably. I never thought I was the one with the problem, but Lancer defines codependency in such a matter of fact way that I can no longer ignore my own behavior and point the finger at others who are so much more "obviously" sick…

Best codependent book I have found yet August 28, 2013 By Adventure7Girl
If you are not sure if you are codependent or are looking to work through your codependency this is very helpful, even if you aren't in a relationship with an addict. I have read tons of other books, however Darlene takes into consideration that not all codependents are attached to someone. She explains the reason that codependents do the things they do and how habitual ways of coping are handed down from caregivers. The exercises are very enlightening and are very useful and healing.

Five Stars September 16, 2015 By Liina Tammon
Loved it for its brutal honesty!

I'm a therapist and I suggest this book. April 16, 2017 By Alison Maxfield
I'm a therapist and I suggest this book to people who want healthier relationships with others. Very well written.

Good Read, Oct. 12, 2017 By Verified Customer
Complete, lucid and informative.

Don't let title fool you, this is a GREAT well written book. July 7, 2017 By Lisa T.
Very well written. Excellent information.

Good information and an easy read February 13, 2017 By Amazon Customer
Well organized, has good information and an easy read. Recommend it to several of my patients.

Great Book, November 5, 2015 By Patricia H. Noakes
Easy to read and quite helpful.

Five Stars September 6, 2016 By Ariana
Clear and fast reading. Very helpful.

Five Stars, January 15, 2015 By Christine Regnier
Excellent educating and instructional. Highly recommended.

Useful book on basic concepts of codependency, July 31, 2014 By Lynn W.
Useful book on basic concepts of codependency. Many good suggestions regardless of where you think you are on the codependency spectrum, even if you've been uttering under your. breath, "*I'm* not codependent–am I?" Or, "It's not *my* problem, it's *his* problem!"

Excellent book! August 12, 2019
I originally got this book after looking into my mother's behavior towards me…I can't thank Darlene Lancer enough for making an easily read and available resource for those suffering from codependency!

Five Stars, August 28, 2016 By VictoriaDarlene
Great book! It's been very helpful on my path to healing. Highly recommend!

Get it!, August 25, 2019 By RAVeman
This book finally explains what codependency is in a way that I totally get!!!

Excellent book, June 13, 2016 By Kris
Excellent book. I highly recommend this.

A great source, January 7, 2015 By Gajamom
Very informative, and a great source for awareness.

Newest edition of Codependency For Dummies is a great read, March 31, 2015 By Anthony
Darlene has done an outstanding job in writing the 2015 edition of Codependency For Dummies. Believe when I tell you this edition has even more useful information and helpful tips.

There is hope for healing in this awesome book!! April 10, 2013 By Anonymous (USA)
Just a few of the wonderful & healing things I am learning from reading Codependency For Dummies:
-How to raise your self-esteem by practicing self-love and knowing it's okay & healthy to do so.
-The difference between caregiving and codependent care-taking.
-How to separate responsibility for yourself and for others.
-How to overcome guilt and resentment.
-And much, much more! . . .
I have read a lot of books on codependency, but none of them have touched me as deeply as Darlene Lancer's book Codependency for Dummies. She writes in a very warm, down to earth, and easy to read/implement style. It has made me want to dig deeper and deeper within myself to heal my detrimental thoughts & old ways of thinking. There truly is a way out of the pit of despair. You can learn a new way to live/think, and you will be so proud of yourself for every courageous step you take to discover that you really are okay & you always have been. I wouldn't be where I am in my recovery without the helpful information & exercises in this book. Darlene really knows what she is talking about as she has journeyed this road of recovery herself. Reading this book is like having your own personal cheerleader.
If you are struggling with any of the things I mentioned above, I guarantee you will become much happier with yourself and life by reading this outstanding book. Put into practice the wonderful tools that Darlene so freely shares with you. It is a life long process, but there is hope for healing, and you will surely find it in this very helpful book.

Recommend this highly, February 14, 2016 By Kelley
Excellent book and very easy to read and understand.

Don't live (codependent) life without it!, 1 Feb 2013 By Mr. N. Woods (Germany)
If you're struggling with the devastating symptoms of codependence then this book tells you everything you need to know (and more) about it and how to tackle it. It is the most comprehensive, relevant, concise and readable book on the subject I have read so far, and I highly recommend it alongside other books and forms of therapy. The writing style is direct and punchy and makes mincemeat of difficult aspects of this condition. I don't know how the author did it, but she did, and I'm very grateful to her for it.

Five Stars, August 21, 2014 By Rocky Keller
Amazing Read!

Great book June 1, 2016 By SJ
Due to the author's knowledge and straight-forward writing style, this book has provided me with a more complete understanding of codependency, why it develops, how it affects a relationship and how to recover from it. Great book.

Very informative, 24 Feb 2013 By Kerry Thompson
I highly enjoyed this book and there is no stone left unturned. I have read many codependent books, however this book has many chapters covering absolutely everything from characteristics of codependent behavior to where to find help. There are plenty of 'self discovery' exercises which definitely have helped and supported me through the tough and on-going recovery from codependency and to quote from the book "its definitely not for dummies". I would highly recommend this book for both professionals and the everyday individual who wishes to recover.

Sometimes it is painful to dig so deep into my past…Very informative, Oct. 23, 2017 By TifM
I am only halfway through the book but so far I've learned so much about myself and I know it is helping me.

 Practical, June 12, 2014 By Reeder5 –
The author is clearly intelligent, and articulately explains the concepts of codependency and the issues around it. I learned a lot, including the fact that I'm codependent, and have been given practical and priceless tools to deal with this issue.

I see myself in this book 100 percent – years of therapy Anonymous, March 10, 2013
I see myself in this book 100 percent – years of therapy, bad relationships! With your book I will be able to break my pattern. It will take work, but I am going to get there. I wonder how many peoples' lives you have saved!

Five Stars, May 18, 2015 By Andrea Rydgren
This book has been extremely helpful in identifying and navigating recovery from codependency.

Great Book, September 30, 2013, By Michael McLeod
It was a hands on book. Completing all the exercises was key. By doing those exercises I can reflect back on my notes anytime. I received and learned more from this book than from 3 years of therapy.

Codependency is a global epidemic and this book is the panacea. March 11, 2015 By Mike
Darlene Lancer is a God-Send. She is incredibly well versed in codependency and like many of the other authors in the Dummies series is an expert in her field. She simplifies incredibly complex topics; although recovery from Codependency can be difficult she guides the reader in a way that makes those transitions easy and possible. Thank you Darlene for being my mentor and guide; I hope that others find solace in this book the way that I have.

I was accused of being codependent by a friend, November 13, 2013 By Birdlady "MJC"
This is a very helpful book for anyone dealing with it themselves or a close family/personal relationship. You'll be surprised at how much things suddenly make sense.

I purchased this book about one month ago, fell in love with it  Anonymous May 23, 2013
I purchased this book about one month ago, fell in love with it and ended up reading it in about two weeks! Having read nearly every book written on codependency, I decided to look in the hundreds of books written for 'Dummies' which I swore I would never buy because of what I perceive to be a negative connotation in the title.
And I am SO HAPPY that I did. It is the only book that I've purchased that I actually did the exercises in. For those who have read everything, have gone to every meeting and every therapist who says they understand codependency (and don't), this book is the right choice for you and will probably be the only book you need. I have been battling codependency for decades and I find comfort listening to Darlene's voice, written in her words of insightful instruction. She really speaks to the codependent and provides good and useful tools for recovery. Good luck in your journey.

It's "unputdownable!" January 31, 2013 By N.W., Berlin
The book arrived! And it doesn't disappoint. Wow, all that information from one Darlene! I am just finishing off Chapter 3 and I have already had my mind opened up to so many more dysfunctional aspects of my codependent brain. It is a very comprehensive but concise work and will probably accompany me through life. If you're struggling with the devastating symptoms of codependency then this book tells you everything you need to know (and more) about it and how to tackle it. The writing style is direct and punchy and makes mincemeat of difficult aspects of this condition. I don't know how the author did it, but she did, and I'm very grateful to her for it. It is so refreshing and reaches the parts other books and therapies just don't reach. There's a name, an explanation and a reason for everything, which puts all those thoughts and feelings into proper context rather than a mass of confusion in my head. The book is the most comprehensive, relevant, concise and readable book on the subject I have read so far, and I highly recommend it alongside other books and forms of therapy. It's "unputdownable!"

Finally, a book that defines codependency and what to do about it, August 4, 2013, By G. Patton
I am still reading and re-reading this book. I find myself on almost every page. Not only is the book a great diagnostic tool, it goes into great depth as to what to do if you find that you are a codependent, as most people are to some degree or other. Darlene Lancer doesn't pull any punches but she offers a great deal of hope for healing. I was glad to learn that she offers counseling by telephone or e mail, as I live on the other side of the country.

Extremely hopeful and empowering book! February 24, 2013 By Addtocart
I bought this book shortly after it came out on the recommendation of a friend. For me it has been the best book I have read on codependency to date. I love the format, and the wealth of information on the subject. I feel the author went above and beyond just describing what codependency is, to giving the reader sound tools to overcome the debilitating effects codependency can have on a person's life. I honestly felt pretty desperate before reading this book, like I was doomed to a so so existence. Reading this and using the different tools has helped me so much. I now feel that by continuing to work the ideas, plans and suggestions in this book, I can really turn my life around. I have already seen an improvement. I would highly recommend this book to anyone that is mired in a codependent lifestyle and is desperate to get their wings and learn what it means to live authentically.

Count me in August 28, 2016 By Veronica Harris
We love this book! Its simple, to the point, and full of appropriate resources.

Excellent! Oct 20 2012 By Aly Nathanson
I purchased this book last month and devoured it. I've also joined a CoDA meeting as well, who have their own materials and workbook. I introduced my group to Darlene's book which I preferred better. Not only does she explain in details the root of the core problems in simplified terms, but also provides tools to help you overcome your difficulties. It's an easy read, practical exercises, harsh realities put forth in a loving, and gentle manner. The book's focus is to enable you to regain a relationship with yourself first. Once Self is restored, you're in a better position to have loving relationships with others.
In these past 6 weeks, I am pleased to see what changes are occurring in my life. I'm not as easily upset as I see certain difficult people that are placed in my path as an opportunity to practice asserting my boundaries. Before I used to back down and be resentful of myself for not taking a stand and allowing others to walk all over me, or more often than not, would just drop them. I've also started taking more time for myself which in turn, I was able to accomplish more things whereas before, I would make to-do lists and become overwhelmed, shut-down, that I wasn't able to accomplish as much. I'm also feeling more cheerful and look forward to waking up in the mornings as I know the day holds a new adventure, and lessons to be learned. It's one of those books that you refer to over and over again, not to mention, one of the best self-help books, I've ever read. I recommend you read it with a highlighter, pencil and post-it flags to mark the pages to go back to doing the exercises.

This book could be helpful to almost anyone, June 16, 2014 By Jewelianne
Even if you aren't "codependent" per se, it has a lot of useful advice about figuring out what you want out of life, how to be decisive, how to develop self-esteem, and ways to navigate relationships. It's not silly and hokey like a lot of books about similar topics tend to be, and it provides lots of good advice and explanations. For example, if you are the type of person who has a hard time saying "no" (and who isn't sometimes?), this book helps to explain underlying reasons for that pattern of interaction, and advice on how to change it.

Difficult topic laid out in plain fashion, August 25, 2013 By Michelle Cable –
Set up in outline with great graphs to utilize. I have never seen a book that makes such a difficult topic into a simple formula.

Straight to the point, February 20, 2013 By Michelle M
I have read several books on Codependency and I would have to say this book is one of the best. Straight forward, easy to read, and do-able. Worth your time and money…here's to your healing!

Great resource, May 10, 2013, By Nicole S. Urdang (Western New York)
As a holistic psychotherapist who has worked with people with addictions for almost 40 years, I can tell you many books on co-dependency pathologize it. In addition, they have such loose definitions for the term that practically anyone would fit within its borders. So, it was with real joy I read this non-pathologizing book. The tone is upbeat, optimistic, and motivational. The writing is clear and flows easily. I have noticed that both addicts and co-dependents have two major issues in common: lack of assertiveness and perfectionism. Ms. Lancer covers the assertiveness issue when she talks about creating healthy boundaries and developing coping skills. She tangentially addresses the tendency towards perfectionism when she focuses on eliminating feelings of guilt, blame, and responsibility, and getting expectations in line with reality. She is right: codependency is a learned behavior pattern and can be unlearned. I couldn't agree more when she encourages codependents to seek help for themselves and courageously delve into their own history, families, and issues…This comprehensive book can be a great way to explore some of these unchartered territories of the self, while building emotional and behavioral muscle.

"Finding your voice…", July 13, 2012 By Kiwi
I am thrilled to have this book! It's a terrific outline of everything included in codependency issues and much more. There is so much to learn and so much to think about after reading each chapter. In many instances you'll stop to ponder and say to yourself, "I do that." And then you'll put the tools and tips in motion and learn to change the behavior. It's a wonderful, insightful look into how codependency has influenced your own life and the life of others. I can't recommend this book more highly, it's a must have for every library and anyone who has suffered from Narcissistic, Histrionic or Borderline Personality disordered friends or family who have made your life a living hell. The misery ends here.
Amazon gives us the opportunity to *Look inside this book,* which is something everyone should do if they've stumbled across this product page. The Table of Contents will give you an idea of what issues are discussed in the book so you can make a informed decision. This is an extremely valuable tool in itself. The only down side is that the editing could have been better as the book has many grammatical errors and misspelled words. This is just an oversight, but this should have been more closely examined.
(Author's note: The editing errors have been corrected in new books)

…An excellent reference book March 17, 2015 By Janie Brydge
I found a wealth of information in the pages of the book an excellent reference book, as it was well organized with great exercises and easy to read. I have used the book for my own personal reasons and for the various women I work with who require compassionate and loving support as they navigate their own recovery from Codependency. Great work 🙂 Thanks for sharing the message.

A Great Introduction to and Analysis of Codependency, July 13, 2012  By Daniel Berkowitz
Lancer is an advanced degree-holding, licensed marriage and family therapist with 25 years' experience. She writes from a place of authority and knowledge, confident in her abilities to educate people in the realities of this controversial subject. Codependency is divided into 20 chapters. In the first, Lancer gives an overview of her subject…She then goes on in subsequent chapters to describe the characteristics of a codependent, how to know if you are one, how to learn new ways to diminish your need to be one, and ultimately how to understand, value and empower yourself so as to not be one. The most important part of the book is its first section, in which Lancer lays the groundwork for self-improvement. By using plain and engaging language to explain this unwanted behavior, Lancer makes her subject understandable, relatable and sympathetic. Lancer not only understands her subject on an academic level, but she truly comprehends the "human" aspect of the disorder. Because of this, she is able to write from a place of warmth and sincerity often missing from self-help books.
Often, self-help books are filled with recycled ideas of authors' previous books, as well as laden with platitudes and, in some cases, subtle condescension. Yet nothing of this sense is in Codependency. Instead, Lancer, not the full-time book producer that many are, writes in a highly personal way that makes her words stick with you. Lancer not only provides information about codependency and ways to discover if you do in fact fit the mold, but she also provides tips, strategies and ways to move forward–ways to alleviate your codependency and live a better, healthier life. Codependency is filled with this type of help. In Chapter 9, for example, Lancer spells out the benefits of meditation, "time-outs," journaling, visualizing and what she calls "doing the opposite." She writes: "Try new behavior. If you often argue, be silent instead. If you're usually silent, speak up. If you're always serious, tell a joke. It may surprise people close to you and even yourself… Doing the opposite can also mean using a different part of your brain. Instead of obsessing, take a positive action toward solving the solution, which may be as simple as getting more information. When you're obsessing about a person, shift to your emotions to release pent-up feelings… If you feel compelled to act, wait. Ask yourself what would be the consequence of waiting another day."
This idea of trying to restructure your behavior is one of the key components to combating any disorder, especially codependency. The first part is understanding it. With Codependency for Dummies, you will surely be able to do both.

 Awesome, well written, July 3, 2014 By Juanita
Awesome, well written, and hopefully tips.

Even if you aren't co-dependent, or don't think you are, August 10, 2012 By Charol Messenger
Written with a warm sense of humor, Codependency for Dummies is a life tool not only for how to relate to other people but, most importantly, ourselves. I feel like Darlene "gets" me. Every one of my "hot spots" is in this book. I especially relate to the section on self-esteem and boundaries. I find Darlene's insights and solutions very practical and applicable. In particular, how to view relationships in a new light, especially family. Plus, a reminder to live from non attachment rather than a groveling subconscious need for approval. I highly recommend this down-to-earth book if you want to feel better about relating to anyone and feel better about yourself. – Charol Messenger, book editor, author of Intuition for Every Day

27 Aug 2013 By Sophie Tee
This book concentrates on the minutiae of co-dependency. It is well written with helpful reminders in the margin and clear diagrams. Unlike other books on co-dependency, the writer doesn't just focus on families of alcoholics and drug users, but on a wider group of 'carers'. It is a great book to read whether you are thinking of attending CoDA or you are a regular to the group. It can also be used as comprehensive workbook with exercises and 'homework' and is worth several reads.

Codependency for Dummies, December 28, 2012 By Susan Rem
Darlene Lancer's book is provocative, insightful and therapeutic. It gets to the core of codependency. It's a must read! It will change your perspective, and consequently, your life.

Great content!, July 4, 2013 By Gábor Csuvik
The book is a must have for all those who are willing to overcome the fear of being left alone, and to find the inner peace required to move on. Some features look strange on my Kindle, and the fonts would need some workaround, but otherwise it is readable, and a great piece. (Author: Other readers haven't complained of this)

Very helpful!, March 22, 2013 By Diane Wilkinson
I found this book extremely useful and informative. The complexity of the subject was broken down and made very user friendly.

Thorough awesome read, April 3, 2019 By Melina
I don't think there's any need to read other books on this because it's so comprehensive and easy to understand.

Worth reading, July 9, 2019 By K. Koehler
Great book worth reading and doing the work.

I finally know now that am a codependent (age 37)….after I lost the love of my life not knowing why.. February 19, 2013 By ND
I hate to admit this.. but I grew up in a somewhat dysfunctional family where my dad have a huge temper and his anger rages affected me negatively so that I withdrew from him as an little boy. Constant anger or verbal abuse or sometimes a hit against the head really affects a small child deeply. There was always fighting in the house (verbal) between my mom and dad and that destroyed my view of what a good relationship consists of. I dearly love both my parents today and made peace with the role they play in my upbringing, but it sure affects my relationships and the outcome today. Chapter 16 is an amazing view/guideline of how a relationship should be and I could not help crying not knowing these things already (age 37)…. I never saw these aspects in a relationship and did not know how important they are. My goal is to make chapter 16 my vision of life going forward and in a life long journey hope to use your book as a guide to be a more whole person and live with autonomy in a relationship. This book is very helpful and I thank you for writing this book and hope that the fruit of this will help people like me. Hopefully this will prevent them from losing (or pushing away) the most amazing person in their relationship, due to their lack of not knowing who they (I) truly are(am)….a codependent…..at least now, a recovering codependent.

Exercise Your Codependency Muscle, July 9, 2012 By Sherry Gaba, LCSW and Life Coach
Reading Darlene's book reminded me that codependency is a disease and can be just as detrimental to our sense of wholeness and serenity. She gets it! I love her simple message – become yourself, and this book breaks down that overwhelming and confusing task into simple steps of getting to know yourself, honoring who you are, and expressing and loving yourself in words and actions. In my own work as an addiction therapist, I emphasize the importance of authenticity, self-acceptance, and living in accordance with your values. In developing self-love, Darlene makes a great suggestion, "Interrupt your routine and listen with your heart, mind, and body. Ask yourself several times a day . . . "What is the most loving choice I can make right now?"
The self-discovery exercises to weed out the "The Tyrannical Trio" – the Critic, Pusher, and Perfectionist are powerful. The reader is helped to uncover self-sabotaging thoughts and beliefs that thwart goals and lead to low self-esteem, painful emotions, and problems in every area. The book squarely addresses the difficulty codependents have in identifying feelings and needs and explains how needs trigger feelings that lead to thoughts, actions, and consequences. It's full of wisdom, useful tips, and tools for healing…I recommend Codependency for Dummies to anyone who is or thinks he or she may be codependent, including recovering addicts who want to heal their underlying codependency. Sherry Gaba, Psychotherapist on VH1's Celebrity Rehab, author of The Law of Sobriety: Attracting Positive Energy for a Powerful Recovery

Best book on codependency!! July 7, 2012 By Roxanne – former chemo patient
This is the very best book I have ever read on co-dependency. I GET it! I really did not get it until I read this book. The author outlines in simple, lay terms with real life examples how people develop codependency, what co-dependency looks like, how it progresses until a person hits bottom (sometimes that means illness – cancer in my case), and how people work their way out of it. I have never read anything better. I'm recommending it to everyone. And I will keep a copy for myself always, so that I can refer to it along the way on my journey of recovery. I now recognize "red flag" situations, understand how co-dependency works – and what is needed to move toward recovery. I'm doing just that – working toward recovery, feeling empowered and hopeful thanks to this amazing book and author!

Wonderful self-help book, December 20, 2013 By Leslie
I would recommend this to everyone! Be sure to read it slowly, take your time and go at your own pace. I'm going to read it again and do all of the exercises this time…life-changing!

Great Book (December 2013) By Lisa
Great book and some real-life eye-openers. If you or anyone you know may be in or suffering from a codependent relationship this book is ideal to get a better understanding of what they or you are going through and how to help the situation.

Everything you need for a great start in recovering from Codependency, February 5, 2013 By Dan Perdue
Darlene Lancer has put together an easy to understand easy to follow guide to understanding codependency and tools to begin breaking free in Codependency For Dummies. You could read a handful of books on codependency and still not walk away with the value this single book can give you. Codependency can be a very hard topic to narrow down and give specific guidance on, but Darlene gives a well written, but not overwhelming look at the history and differing views of codependency and where they come from. She follows that up with real to life examples to help show how codependency is showing up in your own behavioral patterns and in your own relationships. The problems of codependency come in all shapes and sizes and this book will guide you through discovering how to build a better relationship with yourself, and help you to have and understand relationships with others. Even if you don't believe you are codependent, The tools available in this book will still be valuable in your personal growth.

Tough Subject. Easy Read!, June 1, 2013, By Jim
What I liked best about this book was how the author took a potentially complicated topic and make it very understandable. The writing is succinct and concise. The author's experience as an attorney no doubt served her well here. She also gave very practical suggestions about dealing with codependency in your personal life. I got the feeling this wasn't just another book she churned out, but she also shared from her own personal journey.
For me, I had some major breakthroughs in my life as I was reading this. I have to say it is also because I am in a 12 step program at the same time. But the major insights actually came from reading this book. I really didn't know I was codependent before reading this, but after reading some of the examples she gives, I know for sure that I am. If you are looking for a good introductory book that also helps you take a very honest look at yourself, then I highly recommend this one!

A key to unlocking who you are, December 22, 2013 By Esplicito con Beige
I wasn't sure this book was for me- I'm not a caregiver in any sense of the word, I don't live with an addict (aside from one brief relationship with a marijuana addict- yes, the act of smoking marijuana can be addictive). In fact, I have my own addictive tendencies. So what does it mean to be codependent? In essence, you have no real sense of self- you look to other people (or to processes like smoking, overeating, drinking alcohol etc) for love and validation, in order to heal the black hole of emptiness that is devouring you from the inside out. To be codependent is to be "Other Defined." As Lancer writes, "you silence, sometimes even to yourself, your own feelings, thoughts and values to become what you believe is expected or desired by someone else." If you have ever felt this way, then Codependency for Dummies is an essentially resource, one that can help guide you along the path towards self-understanding and self-healing.

Fine Book on Topic of Widespread Interest, July 19, 2012 By James Strock, Businessman, Speaker
Author Darlene Lancer is well-equipped to bring some order to this rather rambling yet universally important topic. She is a formerly practicing lawyer, as well as a licensed marriage and family therapist. Perhaps this unusual background is a factor enabling her to organize the topic skillfully, analytically. The result is a book that can be valuable to almost anyone. Her opening chapter is well titled: "When Relationships Hurt." She moves from defining the terms of discussion in early chapters, to helping readers determine their own situations, to helping readers develop skills to improve and transcend what may be longstanding, distorted thought patterns. I would recommend this book to anyone who has an interest in the topic. It's obviously prospectively valuable for anyone who believes they have been in codependent mindsets and relationships. So, too, it can be useful if one is in a relationship with someone else who may have a history of codependency…

Codependents guide to dealing with life, June 1, 2012 By Jormi
This is one of the most profound books I have found in dealing with codependency. Darlene uses so many great life experiences to teach us. If you are an individual who is recovering from codependency or a victim of behavior of a codependent you seriously need to buy this book. There is great insight on how to deal with these issues. Darlene opens up many doors that to me were sealed shut. I have learned to address so many things that I was not even aware of that constituted behavior of codependency. As a codependent whom is still in the recovery process I urge you to buy this book. It is probably the best investment in your future out there. Thank You Darlene for your hard work and effort and sharing your life experiences to help benefit all of those who still suffer with codependency.

Darlene's Awareness Around Codependency is Powerful! December 3, 2012 By Daniela Eichberger
Darlene's book Codependency for Dummies is a very refreshing and honest book about what Codependency is, how it shows up in one's life, how the patterns of codependency connect to one's past/childhood/parenting and how one can heal codependency in relationships with oneself and others going forward. I found the explanations in the book really useful in creating awareness for myself and I also love Darlene's blogs on her own website darlenelancer.com/blog/ as it helped me increase my understanding of codependency, how to become independent and then ultimately interdependent! Darlene arrived in my inbox by surprise and I took it as a sign and I was literally led to her book Codependency for Dummies! I would recommend it to everyone who's struggling with people-pleasing, caretaking and finds it challenging to be assertive and finding and expressing their own voice. Anyone who is on a journey of healing their childhood wounds to create conscious relationships will benefit from this book greatly!

Codependent no more, July 24, 2012 By Sylvia D. Smith, author of Dance on his Grave
Darlene Lancer takes a complicated behavior and simplifies it for the reader. I am a retired psychotherapist and I wish I'd had this book as a resource for my clients. It is easy enough to talk about not wanting to be codependent. It is quite another to have someone like Lancer walk us through the steps that can help a person break free of patterns. It shows the reader how to create healthy boundaries, better coping skills. It also teaches the reader how to avoid guilt and blame. Folks have been needing a "Dummies" book like this for years. Thanks to Lancer, we now have it.

I love it, September 4, 2014 By Susan Maxbauer
Great book. Easy to read. Easy to understand. Learned a lot.

Great book has everything, at every level of experience! Codeps and addicts alike December 9, 2013 By L. Ann Hope
I have been working on codependency awareness for 11 yrs now as a layman, (not professional). I have read other books, but this book has everything. You can jump in on the level that you are at and follow things along well. I want to underline every other paragraph! Lots of light bulbs going off on things I relate to. You can even look up specific things when needed. Looking forward to getting into this book more. A must read for those who know the trials of codependency. Also those with addictions, when you remove the addiction, you are left with… you guessed it… codependency, easily. So it's good for ALL.

This books is a great supplement to one-on-one discussion… April 24, 2016 By Gwen
I picked up a copy of this book in addition to seeking professional advice from a counselor. This book is a great supplement to one-on-one discussion as it helps show you the "why" behind certain codependent behaviors. The exercises in the book help the reader re-think destructive thought/behavior patterns along with constructive steps to stop repeating them. The book has been a good resource to tap areas I am uncomfortable talking to a therapist about. If you are serious about wanting to learn more about codependency and how you work on feeling better, this is a great resource.

Codependency for Dummies May 30, 2012 By Flora Golden, Therapist
Darlene Lancer has written the definitive book on codependency. Everything anyone ever wanted to know about this subject matter is between its covers. Since its beginning, the codependency movement has grown in strength and relevance to modern life. That is why this book makes a profound contribution. In particular, it examines not only codependent characteristics, but unlike other books on the subject, combines both analysis of relationships and intrapsychic dynamics. This book is also unique in that Lancer also distinguishes codependent traits and relationships from healthy "pleasing," caretaking, and functional relationships. In this book, Ms Lancer describes the childhood origins of codependency, its particular symptoms and what can be done to heal it. Almost everyone has some features of this condition, and whether or not you identify as codependent, there are loads of self-improvement exercises and tips. She also gives practical advice and to where to go to seek help. Everyone, therapists, patients, or anyone else who is looking for knowledge in this field, should own a copy.

Excellent book, November 19, 2013 By Shaun
This book is concise and very helpful. I have come to realize many new things about myself and my relationships with others. The book being well organized and easy to read has really helped with that. Some of the concepts have been key in helping me move forward after some difficult relationship challenges. I am so happy I found this book.

 Very informative, February 28, 2013 By McMcSee
I've learned a lot from this book so far, and I've not even finished it. I plan to go back through a second time to complete the exercises and hopefully get some positive change out of it.

WOW! May 6, 2013 By hstt
Not sure what else I can say but wow! I have been learning a lot about myself through this book. I have been told my whole life I was co-dependent, I never knew that it literally affects every aspect of your life.

A Life-Changing Perspective, November 3, 2012 By Jamile
Upon reading this study on codependency I could only regret not having read such a book much earlier in my life. Ms Lancer points out that we all have had codependencies even though we are under the impression that we were free of such dependencies. Ms Lancer has an extremely incisive and organized mind and covers every facet of the subject. The book opened up the door to understanding the causes and my behavior and needs that have led to codependency. My view of situations have been changed. The style is flowing and very readable, such that one finds it difficult to put it down. The subdivisions, illustrations, and icons which alert the reader to pay special attention, are all very helpful and entertaining. Such an exhaustive study of the subject could also be used as a textbook for classroom use. I feel very enriched at having read this book and will be able to apply it to studies in literature and characters, such as Madame Bovary and Anna Karenina.

I bought this book shortly after it came out January, 2013, By Alpine-Flower
I bought this book shortly after it came out on the recommendation of a friend. For me it has been the best book I have read on codependency to date. I love the format, and the wealth of information on the subject. I feel the author went above and beyond just describing what codependency is, to giving the reader sound tools to overcome the debilitating effects codependency can have on a person's life. I honestly felt pretty desperate before reading this book, like I was doomed to a so-so existence. Reading this and using the different tools has helped me so much. I now feel that by continuing to work the ideas, plans and suggestions in this book, I can really turn my life around. I have already seen an improvement. I would highly recommend this book to anyone that is mired in a codependent lifestyle and is desperate to get their wings and learn what it means to live authentically.

Excellence for Breaking the Cycle of Codependency, July 5, 2012 By A Little Wiser ~ Rev. Nancy Matz
A friend of mine recommended this Codependency book by Darlene Lancer, and I am glad I purchased it. I have been consultant in the area of grief and loss for 22 years and read everything pertinent on how to best assist clients to a positive outcome. I found this to be an excellent book. The author's own personal experience brings a rich understanding and compassionate style to the material. I recommend it not only for the counselor, but also to clients who are willing to accept their situation and learn the steps to emotional health. For me, there were many steps (that she lists) I already follow to assist those who are troubled, stuck and in denial of a particular situation. Making reference to this book, particularly Chapters 6 and 9, will clearly facilitate my sessions. I was amazed at the thoroughness of this book and will recommend this book often to others.

Five Stars, August 28, 2014 By Amazon Customer
Excellent and in depth.

The most comprehensive resource I've seen, August 11, 2012 By MaggieWrites
This is not empty theory; it's a practical handbook with lots of assessments and exercises to help heal the past so you can move into a happier future. I've been dealing with co-dependency issues all my life. I've read a lot of literature. For me, this book is without a doubt the most comprehensive treatment of the subject that I've seen. Whether you wonder if you're co-dependent or you already know you are, Darlene provides a wealth of information and a clear direction towards recovery. She educates you on the history and causes of co-dependency; she teaches you how to break out of dysfunctional behaviors and take action to change your life so your enjoy healthier relationships.

A must read for everyone who thinks they might be codependent, September 9, 2012 By Mimi
This book is a comprehensive guide on how to recognize codependency and a step by step guide on how to overcome it. It is very clear and easy to understand. I found that it could be read in order, or you could skip around. It has really helped me to understand the nature of codependency and what can be done to combat it. It is a must read for anyone who is dealing with this. I highly recommend this book!

Very few people know about Codependency and they should as it can affect every area of one's life! April 9, 2013 By Ponytail Pam
The author, Darlene Lancer, has first hand knowledge of the devastation of codependency. Who better to learn about it from than one who has walked in your shoes. Without knowledge, you cannot change direction. No matter what your age, you can have a fulfilling life by learning, often painstakingly, how to heal from codependency. I have – it's taken years. I only look back now to gauge my progress as I focus on the future – a happy and fulfilling future that is truly attainable and not just a wish. I strive daily to have healthy balance in my life and to set boundaries and respect those of others. It's not always easy or comfortable to confront your past with honesty and openness, but in doing so you can achieve something you would not otherwise have been able to attain – peace of mind. Please read this book and recommend it to others who suffer from this. There is hope. I never believed that was true – but I do now. I now have the flame of hope and faith in my heart. God bless Darlene for her excellent work in this field.

Concise and Straightforward, July 29, 2012 By Shari Butler, Ph.D., Author: Becoming Myself, Living Life to the Fullest After the Loss of Your Parents.
Codependency for Dummies is concise and straightforward. It is informational and clear. It outlines the ways in which codependent behaviors cloud the realities of potential. By the end of the book, the information about being healthy is so relevant and helpful it is a delight to read. I would recommend this book for everyone, not only those who would call themselves "codependent," in fact, all of us have some of these inclinations rattling around in our behavioral lives.

The best!, February 6, 2013 By Simone Robertson
This book is going to change my life, I just got it started and I am positive this is going to be an excellent tool to help me!!

Helped me really understand codependancy, August 16, 2018 By Kathy
This book explained my childhood and adult life to me in a way that has helped tremendously. I can use this book to work on being a more authentic person.

 Great, clear overview for any reader!, August 4, 2012 By L. Perry
"Hi, my name is Laura and I am a believer in Jesus Christ who struggles with codependency." I'm proud to say that I am a small group leader for women with codependency issues at Celebrate Recovery…Working through "your issues" is absolutely worth every ounce of effort (and every tear) that requires. The first step IS acknowledging the problem (blessed are those who know they are spiritually poor). Use this book. I like it.  Happily, it doesn't disappoint. I find this a snazzy little stack of definitions for what codependency is and isn't. If you think you might be codependent—or just want to know what that is, please try this book. It's not dry or technical. And its (by its own definition) "modular, " which means you can read it in as ADD a fashion as you choose–bounce around to your little hearts content. Do it. Work the steps. Invest in YOU, for real. You can do it!!!!!!!!!!!

A Must Have Guide to Recovery, August 14, 2012 By Dr. Susanne Tarleton, Promises Treatment Center
Codependency for Dummies is wonderfully unique in its clarity and thoroughness. The outline format makes a complex and difficult subject easy to comprehend. The book not only explains the history, symptoms, and causes of codependency, but also takes the reader on a journey of recovery, from rebuilding a core self, through setting boundaries and creating healthy, interdependent relationships, to self-empowerment and fulfillment of ones goals and purpose. The book has many self-discovery exercises and questions throughout to illuminate the reader and facilitate recovery. The author's simple, lucid style communicates her deep, personal knowledge of individual internal struggles with codependency and as well as in codependent relationships. She uses herself and others to exemplify subtle and complex concepts, such as the abandonment and shame she'd feel when a middle (junior high) school friend would look away during their lunchtime talks. I highly recommend the book and find it to be quite a useful resource for clients.

Lots of helpful information that would cost much more to obtain in therapy!, November 11, 2013 By John Dawson
Very easy read with good insight into Codependency. Lots of helpful information that one would cost much more to obtain in therapy. I will probably reread this one in a couple of months as I work on my progress.

It Takes One to Know One – Codependency, A Dysfunction at the Personal and National Level, August 12, 2012 By Thomas M. Loarie (Danville, CA)
Author Lancer notes that since codependency is a learned behavior (handed down from generation to generation), it can be unlearned. "Codependency" begins with its history, symptoms, causes, and relationship dynamics, then "lays out a clear path for recovery with exercises, practical advice, and daily reminders to know, honor, protect, and express yourself." While each chapter of the book builds on previous chapters, it is modular allowing readers more familiar with the subject to pick and choose what they want…which is what I do.

Codependent to Independent all in one book! October 19, 2012 By Jackie Paulson "Addicted to Reading"
I have an obsession with self-help books and especially those books that have to do with codependency. Guilty! Like I need a fifth book on the subject!? Darlene Lancer gives you the tools you need to break the patterns of codependency. I have had this dis-ease of codependency in my past and really enjoyed this book…If you want to learn all about Coda then read this book which covers the history, symptoms, causes, and relationship dynamics of coda and lays out the plan to recover from it. This is a book I will add to my collection of books! I am so glad I bought it! Let me know if you got it or read it and what you thought of it? We can always discuss it too.

Definitely very helpful book, August 21, 2012 By Citizen John
Darlene Lancer explained how a lot of bad relationship decisions happen. This book gets at the mystery of why relationships that are supposed to be good are sometimes miserable and what to do about it. My experience reading this book is that all humans have to deal with the problems of codependency to some extent. For me, this book gave meaning to a lot of the difficulties of life. It made me optimistic in my ability to learn how to develop more self-esteem and avoid dysfunctional paths.

Anonymous. March 10, 2013
I see myself in this book 100 percent – years of therapy, bad relationships! With your book I will be able to break my pattern. It will take work, but I am going to get there. I wonder how many peoples' lives you have saved!

Worth it!  September 30, 2021 By BarbaraG
If you need this, buy it! You're worth every penny spent!

It is a great help! August 18, 2021 By Jann
Suggested by a therapist. So far, it's great.

Very comprehensive. August 14, 2021 By Papa Bear
This book covers the subject very well, provides check lists and guidance for self examination, and outlines suggested courses of action for recovery for codependent persons.

Excellent Book for Beginners January 10, 2014 Mona Bloecher
The book is very informative in describing all of the different types of illness and corrective actions to take for a person to help oneself.

Such a helpful book! June 29, 2012 By K. Dianne Schwartz, Author: Dianne Schwartz"
I love the concept, which I feel will reach more people in need of Ms. Lancer's guidance. She knows what she's talking (or writing) about and I appreciated her understanding and knowledge on the topic. This book will help those involved in a codependent relationship and could stop someone from engaging in one. I believe this book would be great for teenagers.

Clear, concise and very helpful, October 21, 2012 By LAJay
I didn't realize I was a codependent until I read this. It lets you know in an easy to read and clear format not only how to spot if you are codependent, but more important, what you can do about it. If you want help for your relationship or any problem related to codependency, this book is a must read.

Clear & Explained Extremely Well, May 19, 2014 By pbhs "Gargantuan"
I've read many books now on codependency and this book explains how to recognize your problem and explains great methods to help overcome it. Although other books explain this well, this book seems to talk plainly – as if it understands you.

Great Information, November 20, 2012 By Calvin James (Patuxent River, MD USA)
My husband and I are reading this book together. We are very different from each other, and yet it's interesting how the root of our differences is the same. We are only about halfway through and so far are finding it very interesting.

Breaking the Cycle, December 31, 2012 By Fraggle
I purchased this book based upon the author's Facebook posts I had read and enjoyed. I did visit the author's website and read about the book and decided this was the book for our family. It is very difficult trying to escape the codependency cycle when it is a child you are trying to save from their addiction; however, thousands of dollars later, we came to the realization we couldn't save her and we needed help to learn to say "no"!

I enjoyed this book, February 13, 2013 By Kayla
I have not finished this book because I only have Kindle on my PC, but I truly found Codependency for Dummies entertaining and educational. I used it as a reference for a psychology paper. I would recommend it to anyone 🙂