Does Our Codependency Help or Harm Our Clients?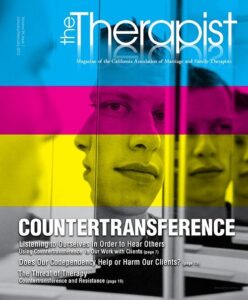 A bit of codependency probably is a prerequisite to becoming a therapist, and perhaps essential to being a good one. Who else would take such pleasure in focusing on helping others – often at the expense of their own needs. Whether our codependency helps or harms the therapy turns on self-awareness. My article in CAMFT's The Therapist discusses how countertransference and codependency affect treatment.
Shame impacts countertransference.  Watch part of my talk at Cedars-Sinai Hospital in Los Angeles at "Perspectives on Addiction."
For CEU's, at www.GoodTherapy.org listen to my 9-20-2013 seminar Codependency and Countertransference.
Listen to this presentation to counselors at Southern California Counseling Center. Part I discusses the symptoms and causes of codependency: Click: SCCC I.
Understanding and Treating Shame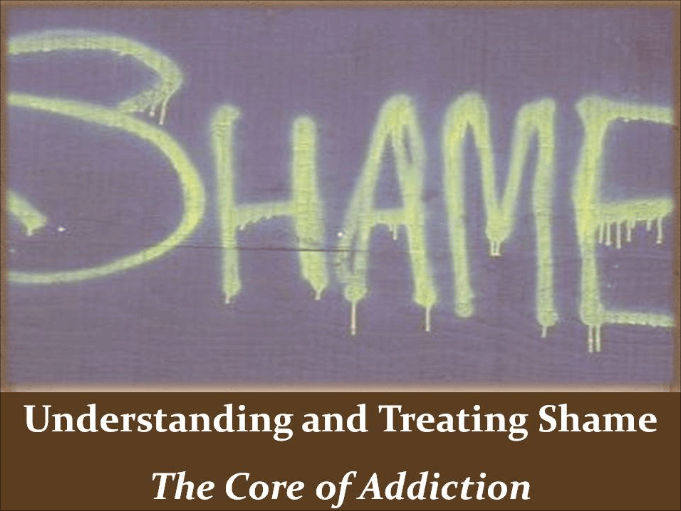 Shame has many faces, among them, self-hatred, contempt, envy, anxiety, loneliness, aggression, perfectionism, depression and emptiness. It fuels arrogance equally with pride's opposite, self-doubt and insecurity. It's the elephant in the room that underlies most clients' complaints.
As clinicians, by understanding our reactions and countertransference, we can help build clients' self-awareness, challenge their beliefs, and intervene to treat shame's childhood roots in underlying traumatic events.
Read "Shame – the Elephant in the Room" published in Social Work Today
WCSAD Conference: Listen to an excerpt of Understanding and Treating Shame:
Learn more. Download the full webinar, Understanding and Treating Shame.
Genesis Programs: Seminar on Clients' Shame and Countertransference:
Sierra-Tucson Seminar: Shame and Codependency. Watch an excerpt on YouTube.
Learn more. Download the full webinar Understanding and Treating Shame.
How to Build Self-Esteem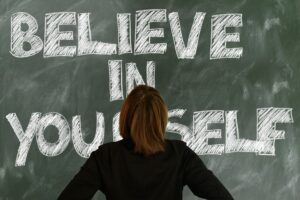 Sovereign Health Seminar: How to Build Client's Self-Esteem. Watch an excerpt on Youtube.
Buy the webinar How Raise Your Self-Esteem, and request the Powerpoint tailored for professionals for an additional $19.95.